I had the idea to do a post on all my rose paintings and drawings the other week. I figured it would be a compilation of links to the individual posts for each piece … then I discovered a couple of watercolor paintings featuring roses that I have not blogged either here or the previous version on blogspot. Even more embarrassing is that one of the rose watercolor paintings is my header image!
The two missing watercolor rose paintings
Yes indeed, somehow I forgot to blog my Yellow Rose painting, even though it was the first nice watercolor painting I did back at the end of 2020. I also discovered I had forgotten to upload it to Daily PaintWorks, where I have my original art pieces available, and also forgot to upload it to my RedBubble shop for apparel and accessories, though it has been up on my Pixels store for prints for over a year. Well, that has now been fixed, and it is up and available.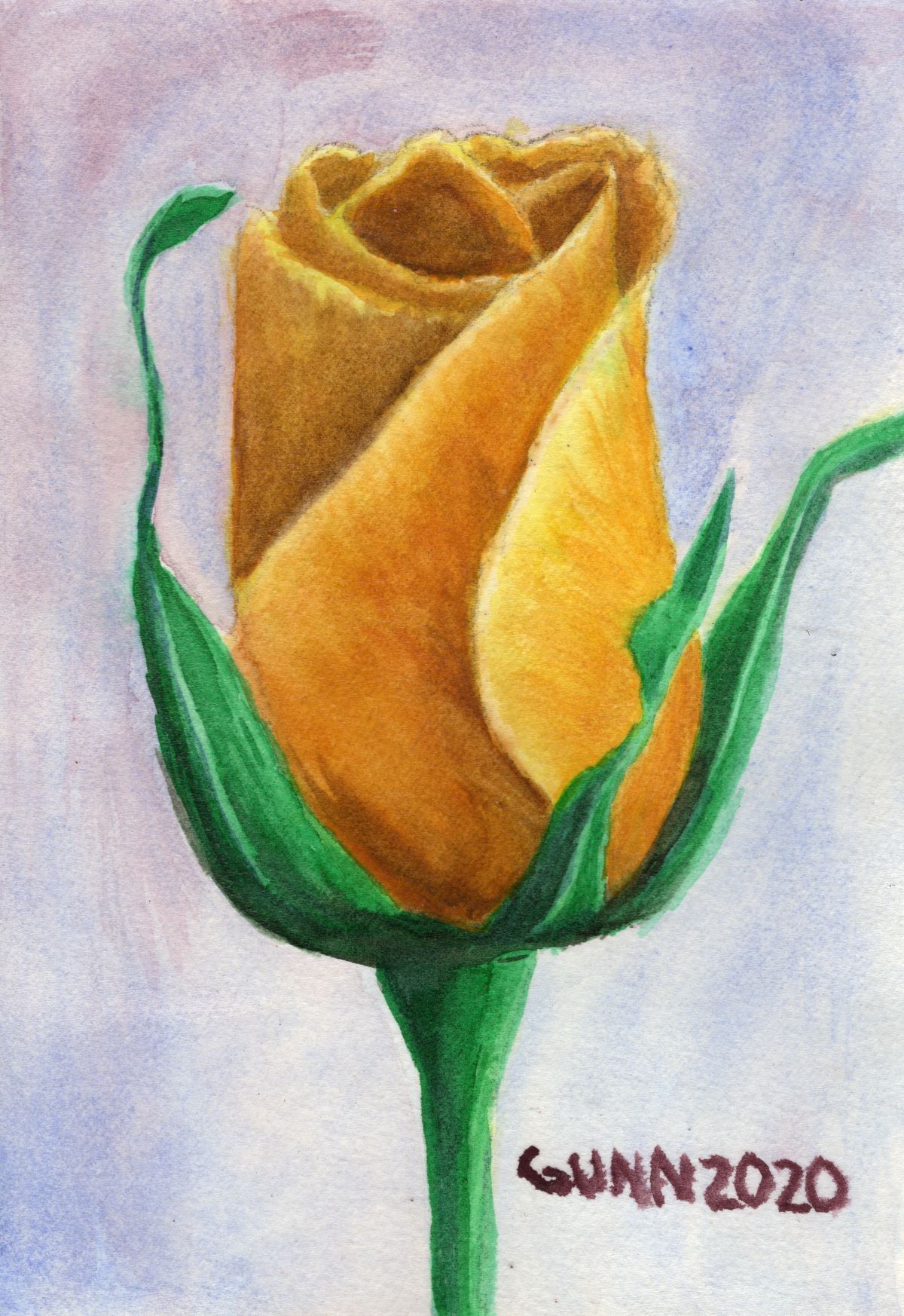 Small red rosebud
Another early watercolor painting that turned out nicely is Red Rosebud 1, a small 5 by 7 inch piece I did early last year – probably inspired by Valentine's Day that was coming up. I did have it scanned and uploaded already, but it was scanned with the old scanner and I decided to rescan it because my current scanner is just that much better. So, rescans have been uploaded – but in the process I discovered a dirty spot on the top tape line that is not coming off, so I am hesitant to offer the original now. Prints are available at my Pixels store, while apparel and accessories are at the usual spot at RedBubble. If I can clean that spot off the original, I'll post it as available, but I may need to do a little research on how to get dirt off a watercolor sealed with cold wax medium. Here is the rescan, which shows the colors so much better than the previous one.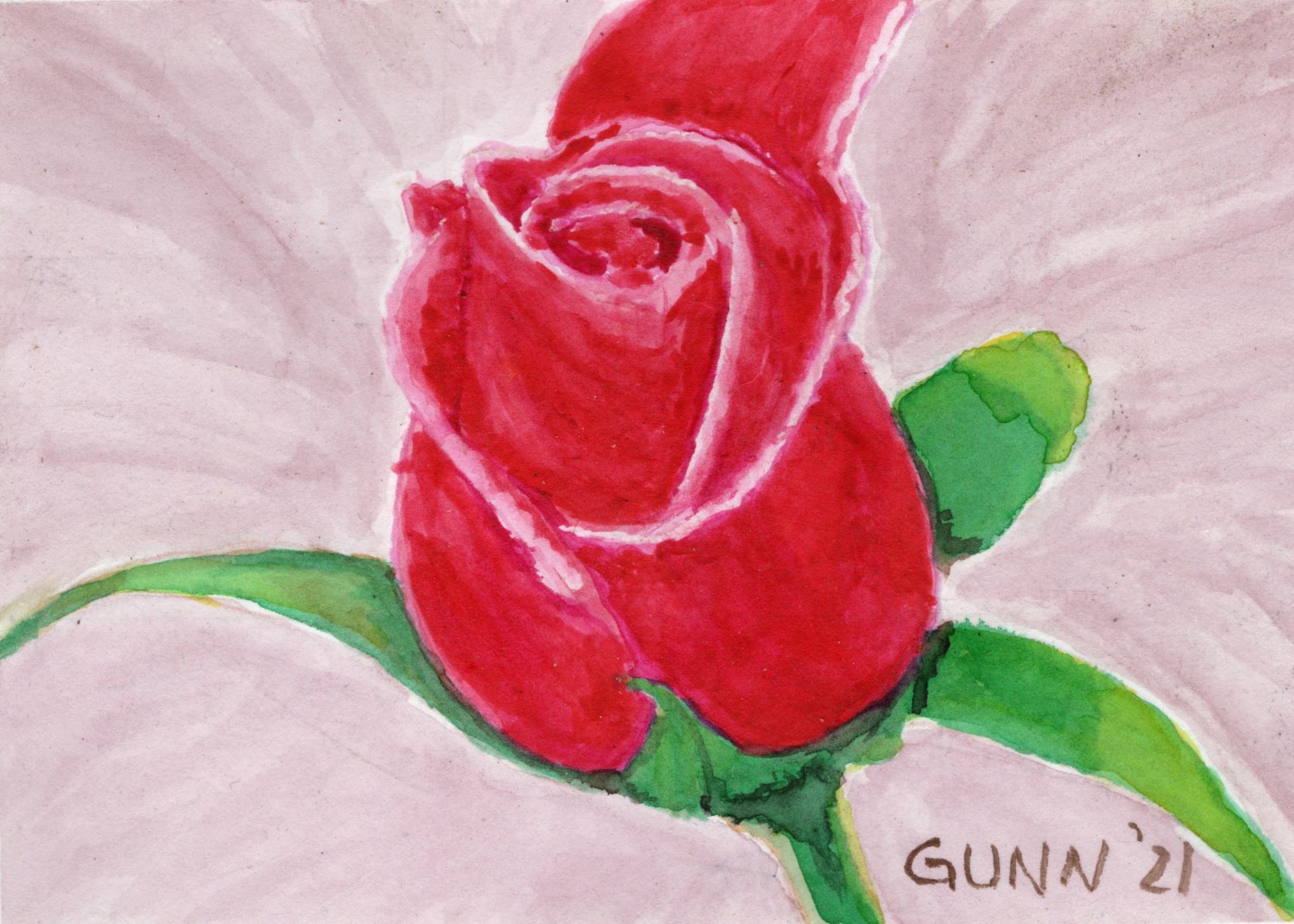 Links to the rest of my rose artwork
Now for the roundup of my previous posts involving rose artwork:
Eight so far – but I intend to expand upon that this summer. It was actually fun looking over my work and seeing how many roses I've drawn and painted so far.