Once again this month, a handful of us artists who blog our art have gotten together for a virtual art walk! While there are art walks scheduled for January down here in Florida, a lot of the country is just not feeling it due to normal January weather, so why not do the art walk idea online? We have a nice selection of virtual art booths to browse.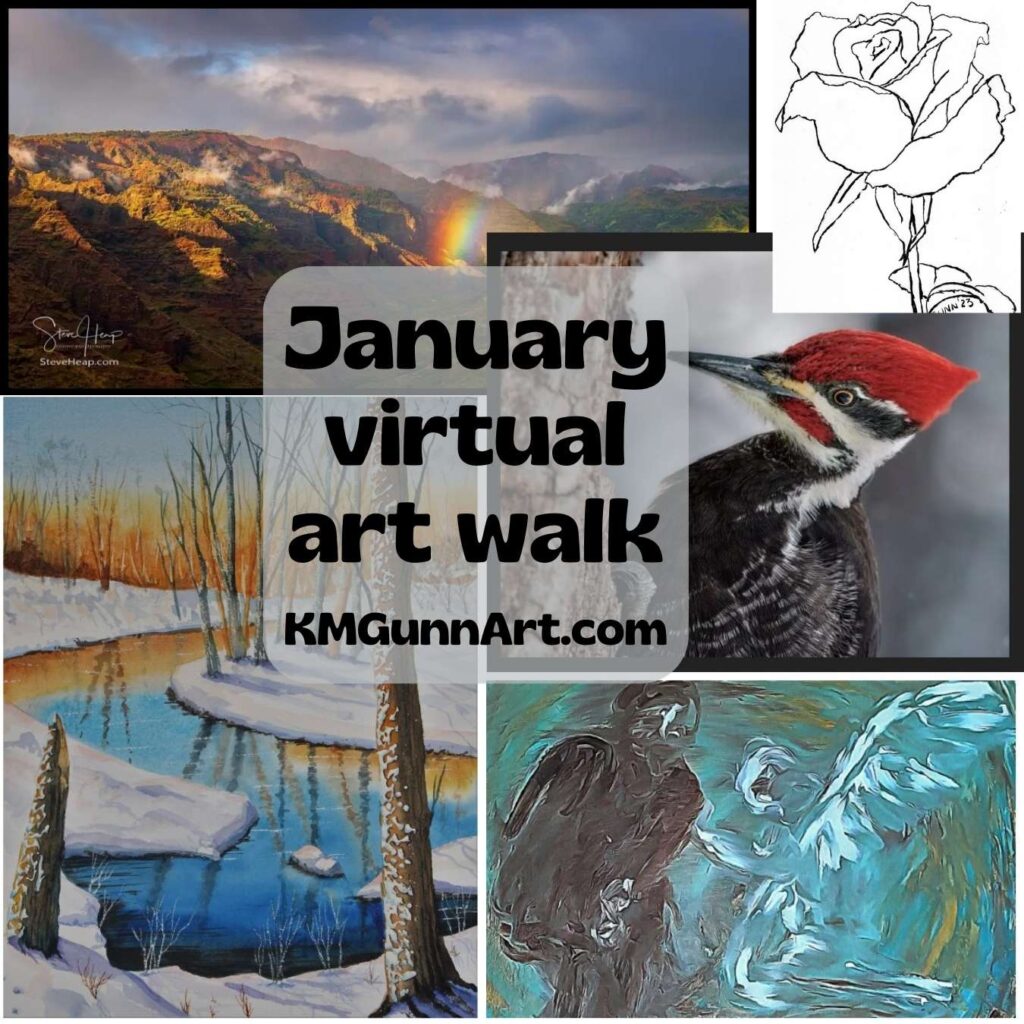 Art walk virtual booth 1: Snowy Scenes for January
We'll start this month's art walk up north in snow country, where Jo Wortman of Siena Blue up in New York has posted a bit of a retrospective on her snow scenes. She does an overview of her snowy landscapes so far this winter, and compares them to paintings she did in 2022 and 2021. I can certainly see the difference, and like other commenters on her post, I think the watercolor painting where she worked from a reference photo she found on Unsplash – as opposed to following a tutorial – is her strongest in this category. It's interesting to see how her earlier work hints at this.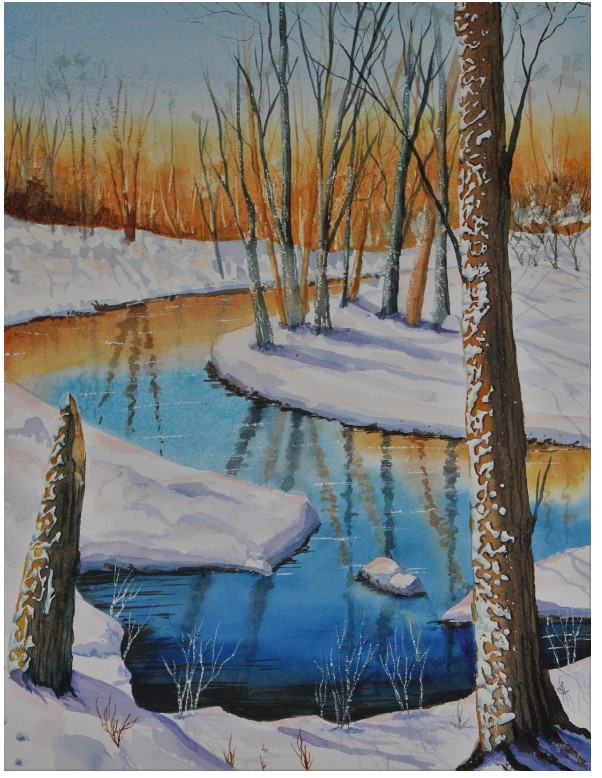 Virtual art walk booth 2: Braving the cold weather
Jim Hughes lives in Minnesota, and that area gets COLD in the winter. That doesn't seem to deter Jim in his quest to get a really good photo portrait of a pileated woodpecker. We have them down here as well, but they are definitely camera-shy. Jim unleashes his creativity to solve the challenge. He basically built a fake tree trunk and put a suet cake just inside it – close enough to his porch to get the photo he desired. Then he got up before sunrise enough mornings in a row until he was finally able to slip out onto his porch in subzero temperatures to get the shot. I think he nailed it.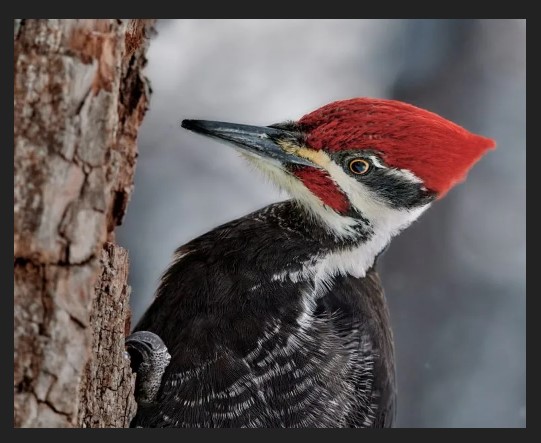 Art walk booth 3: Steve Heap takes us to Hawai'i
Next booth for our January virtual art walk is where Steve Heap of Backyard Image takes us to the Hawai'ian island of Kauai. I didn't know this landscape existed until he posted about it, but apparently Waimea Canyon is called the Grand Canyon of the Pacific. He starts his virtual tour at the ocean, and follows the canyon up to the mountain top. The part I find most interesting is his observation that like the Grand Canyon in Arizona (which he has also visited and photographed) he finds it difficult to capture the grandeur in most photos. Some clouds and a few rainbows helped him get good shots though!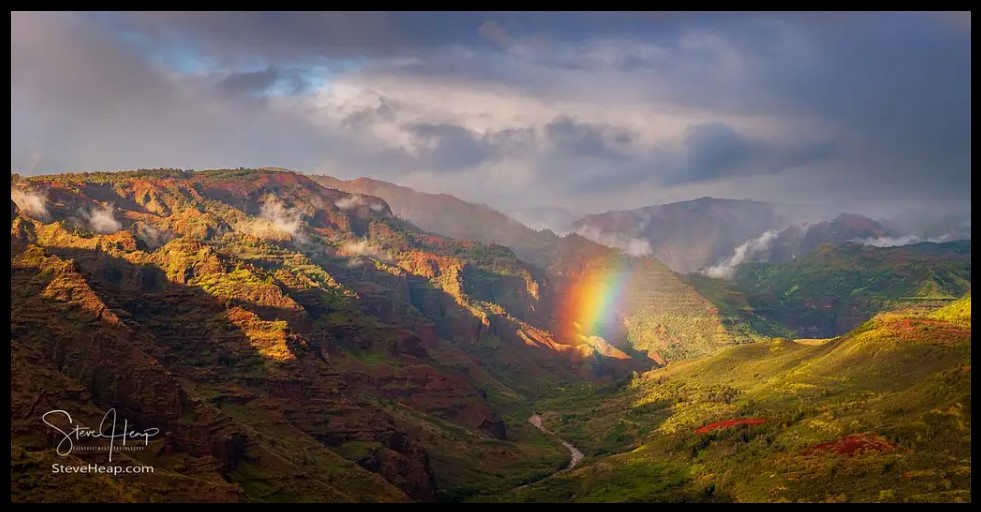 Ben's Angel: Painting and poem by Dorothy Berry-Lound
Hang on to your hats, folks. Dorothy Berry-Lound's virtual booth is a powerful one. She shows you the painting first, then tells the moving story behind the artwork. Then she finishes up with a poem to go with this powerful painting with a moving story … and wow. I don't think very many people will be able to forget this one. I don't want to drop spoilers, but when you click through, be prepared for this emotionally. This is about her last visit with a dying friend, Ben.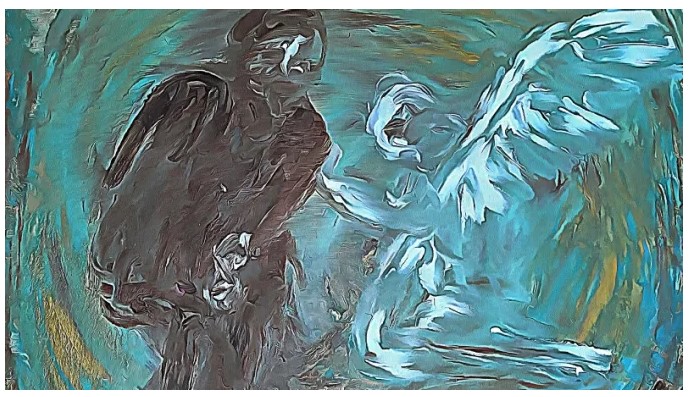 Before you go
After browsing all these booths, I'd like to just remind you about my new idea for my email list: coloring pages drawn by me. It may seem frivolous after such a journey, but I like to say it's the little things in life that end up mattering so much over time. I've decided to make the 15th of each month when I send out a new drawing y'all can print out and color, so tomorrow I will be figuring out the technical details to make this work. New email subscribers will get the current printable image once they confirm their email addresses. (Confirming your email address is an important anti-spam step that I require.)
I do hope everyone has enjoyed this month's virtual art walk. Visit the other blogs, leave comments to let us know what you think and feel about the art, and sign up for an email list or five.