It's almost August, and summer is in full swing here in humid Florida! We come into the house after morning chores totally soaked with sweat, and have about six to eight weeks more of that to look forward to. According to the news, we aren't the only ones this year. While it is past the time for sunflowers to bloom here in the very deep south, apparently they are blooming in parts to my north. Honestly, here in the US is there anything that says summer like big, blooming sunflowers?
Summer sunflowers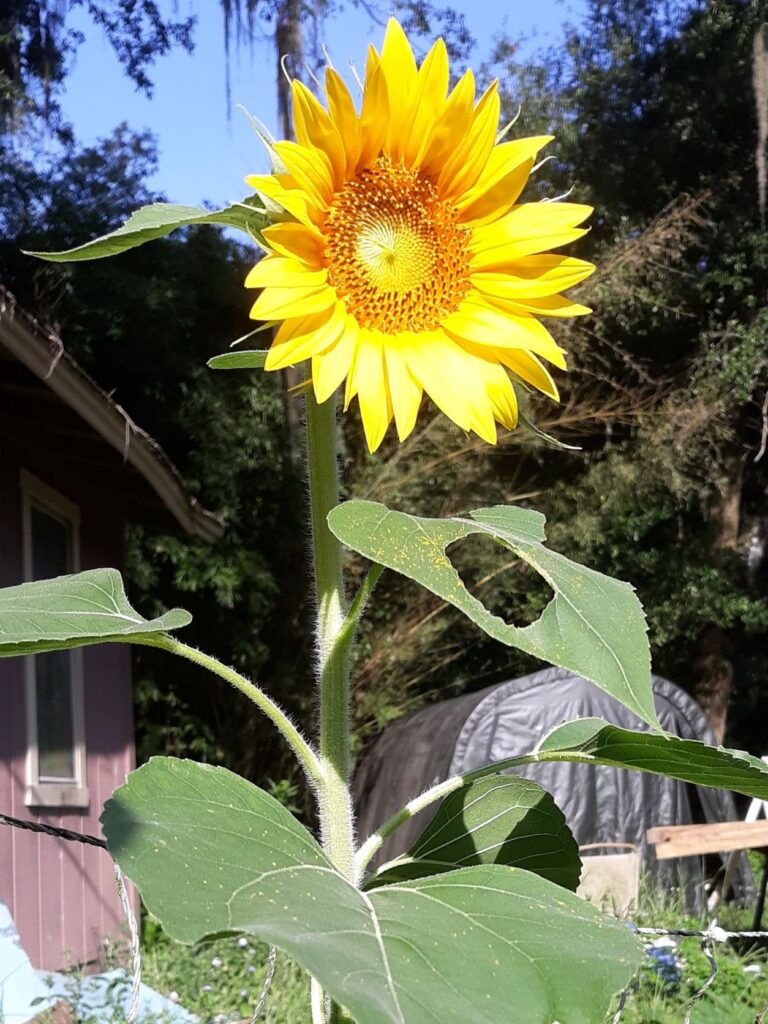 Kicking off the Friday features are a pair of posts all about sunflowers, complete with enough good photographs to make up for the snapshots I am inflicting upon y'all.
Bill Swartwout started it with this collection of recent sunflower pictures. He even includes some interesting facts about sunflowers, which appeals to my inner geek in a major way.
Also feeling the sunflower power, Bob Decker shares his recent sunflower photos from North Carolina, along with the mention that sunflowers were a part of the "three sisters" gardening by native tribes.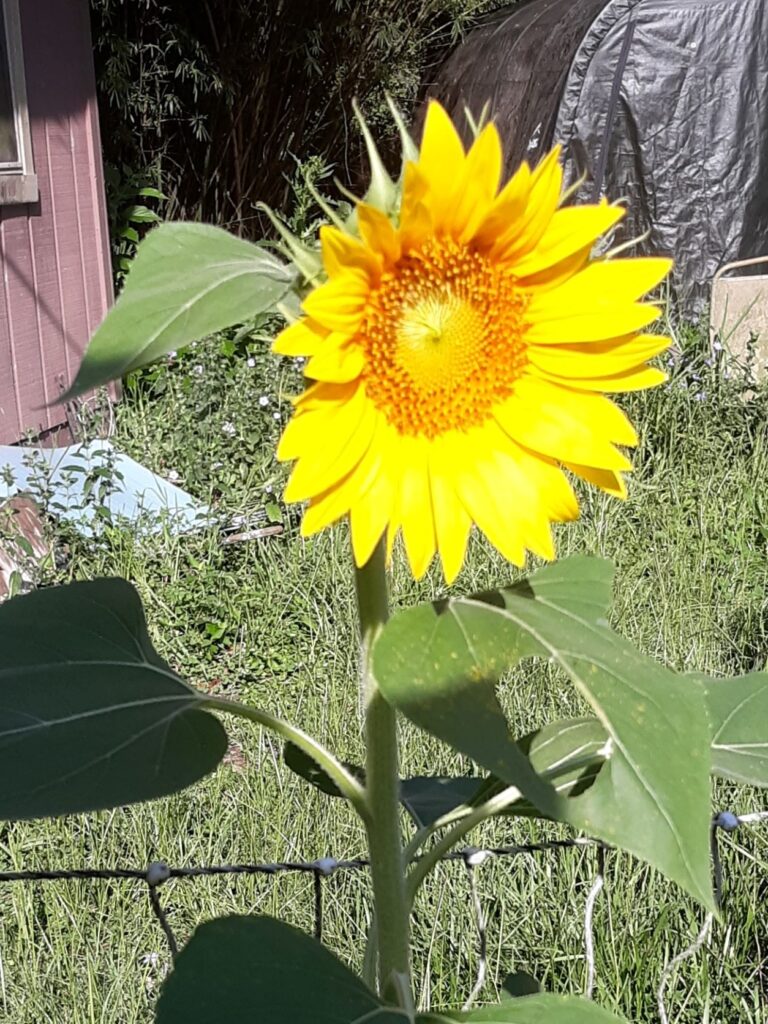 More art blog features for your summer reading pleasure
Getting back to my Friday features from around the art blogosphere, I think this is the perfect place to continue a conversation that started in the comments of my post about my Daisies in tinted charcoal, then Steven expanded his thoughts and added photo examples for a full blog post on how much software editing is considered fair game in fine art photography. If that wasn't enough, he seems to be exploring his software filters and asks which filter is better for a photograph of an historic and landmark brick building on campus near him, then applies a completely different filter to some photos from his recent trip to Alaska. I find it soothing to see someone else who thinks about his art as much as I think about mine. More feature links:
Final thoughts – I need to draw and paint some sunflowers
Writing up this post made me realize that while I like sunflowers, and have joked about having "sunflower envy" in the past, I have not yet made any drawings or paintings featuring these lovely cheerful flowers! (Insert shocked gasp here.) I know all spring just about everyone and anyone was doing up sunflowers as the national flower of Ukraine, which is actually a bit odd considering sunflowers are a new world plant and did not appear in Europe until after the 1500s (similar to the potato and its association with Ireland among other European countries). I remember thinking at the time that if I did one it would surely get lost in the shuffle, but I don't have any excuse for prior to that despite having several potential reference photos saved at Pixabay.
The big takeaway here is that I should try my pencil and brush at doing a bit of sunflower-themed artwork. It is definitely on my to-do list now. I have an oil pastel flower piece currently in progress, and I do have some artwork that I still have not blogged, so I need to try to keep out of the summer doldrums and just power through, sweaty mess and all.