I did this piece as a test of a new set of Mungyo Gallery oil pastels along with a new DVD art lesson on how to use oil pastels effectively. As I followed the instructions and sketched out the goldfish with my new oil pastels, I quickly realized the beauty of the lines and colors, and decided to finish it into a completed painting.
A vivid and colorful goldfish changing direction effortlessly and gracefully in the blue water, its scales seem to change from a deep gold to a fiery orange. This is not a complex piece of art, but elegant in its simplicity.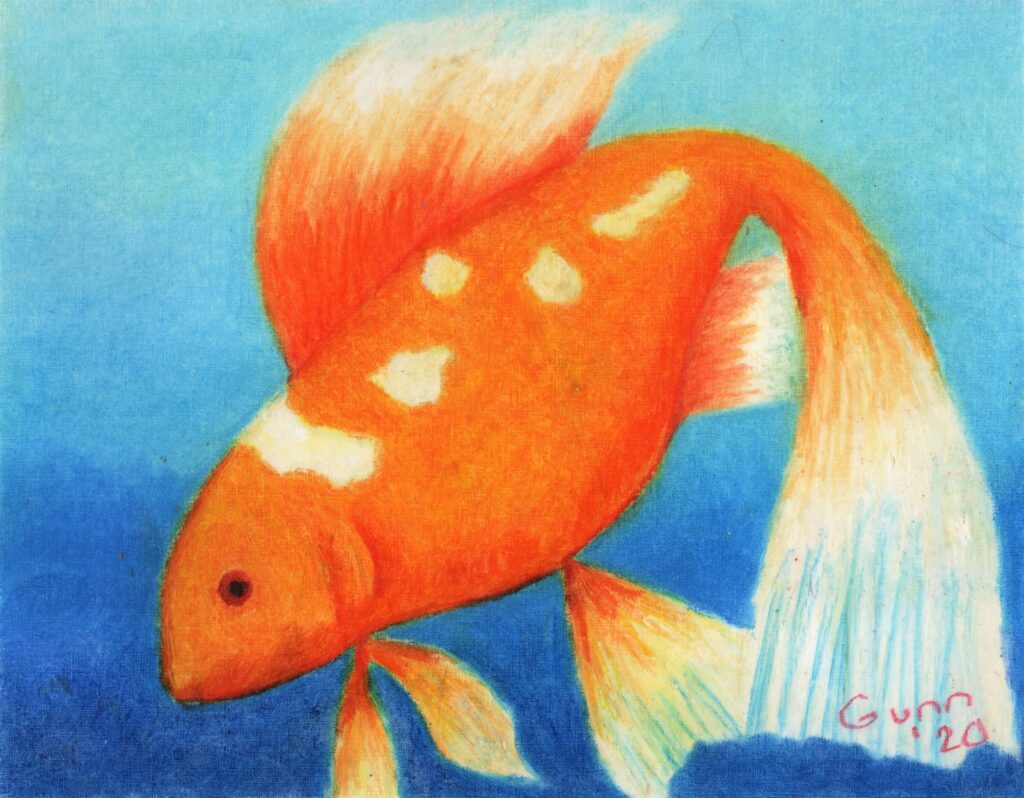 My mother has claim on the original piece, which is oil pastel on 14 by 11 inch primed paper and sealed with Mod Podge to prevent smudging.  She also has a watercolor I tried to do of this image, but made a mistake on and my husband refused to use it as a fire starter for our woodburning stove. Mom agreed with hubby, so I gave her that, along with my first ever oil painting, of the exact same subject on flat canvas. Mom complained that I did not sign either the watercolor or the oil paint pieces, so I promised her this one after ensuring it has a legible signature and date.
Prints are available through my Pixels store, and shirts and accessories through my RedBubble shop. Update: RedBubble has started offering pet mats, and one is in a general fish shape, intended for cats. I love it! It appeals to my (probably corny) sense of cute.