Continuing with my love of roses, here is a small square watercolor painting I simply call Pink Rose.  While I painted the flower itself in a very realistic style, I went completely abstract for the blue-green background, just making the outline along the petals radiate towards the edges of the paper.  My husband commented that this stylization of the background is often used in comics, which I had not known previously.  Of course, at this moment, neither of us can come up with the name for this effect.
Shadow layer in blue
I actually started out using just a normal photo as my reference to get the shapes and particularly the shadows right. Once I had it sketched out, I had to decide what kind of background I wanted to give it. Since I already painted the shadows in blue I figured a light wash with a bit of green would be perfect.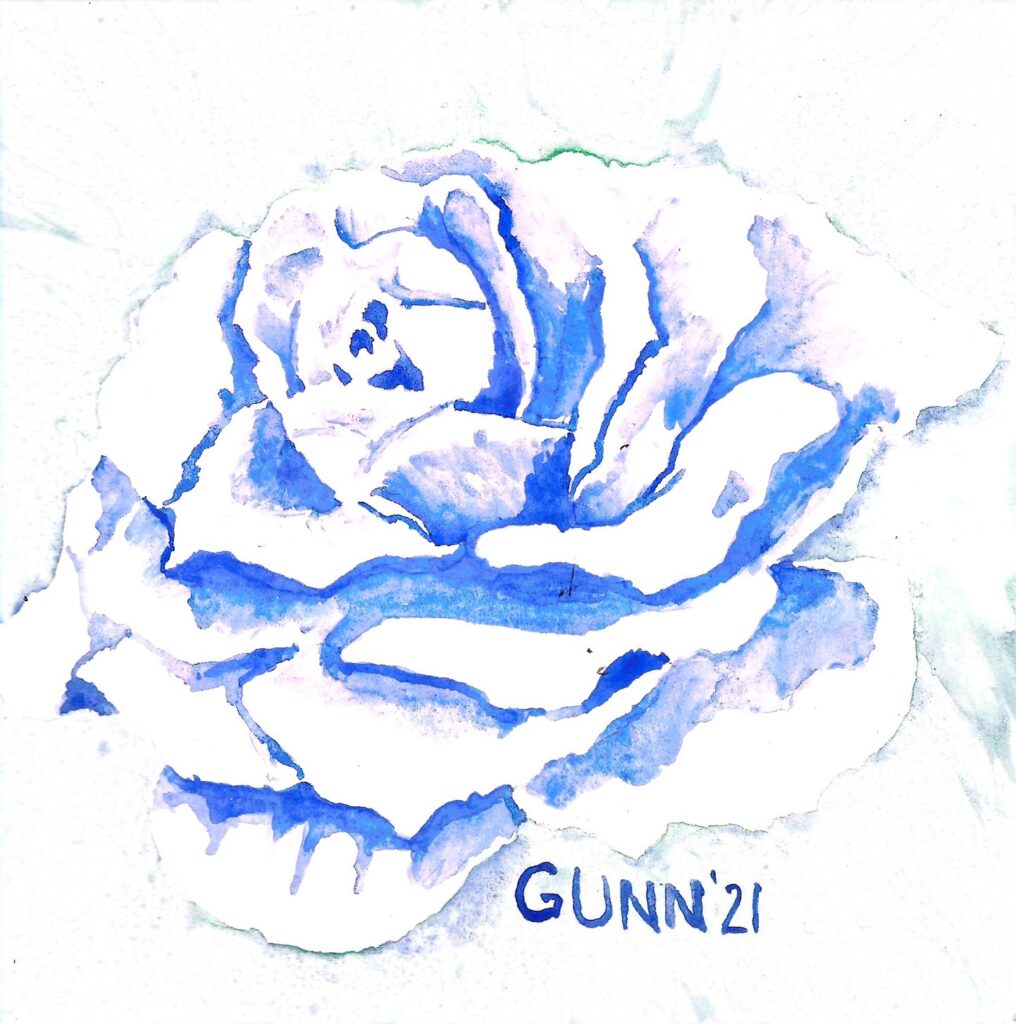 The original is available through Daily PaintWorks, and is on the small side at only 7 by 7 inches.  It is wax-sealed to protect against humidity, spills, and dog drool.  I can ship to buyers outside the area.  If you would like a print, I have up to 24 by 24 inch prints available in my Pixels store.  Accessories and apparel are available in my RedBubble store.
Pink Rose watercolor painting finished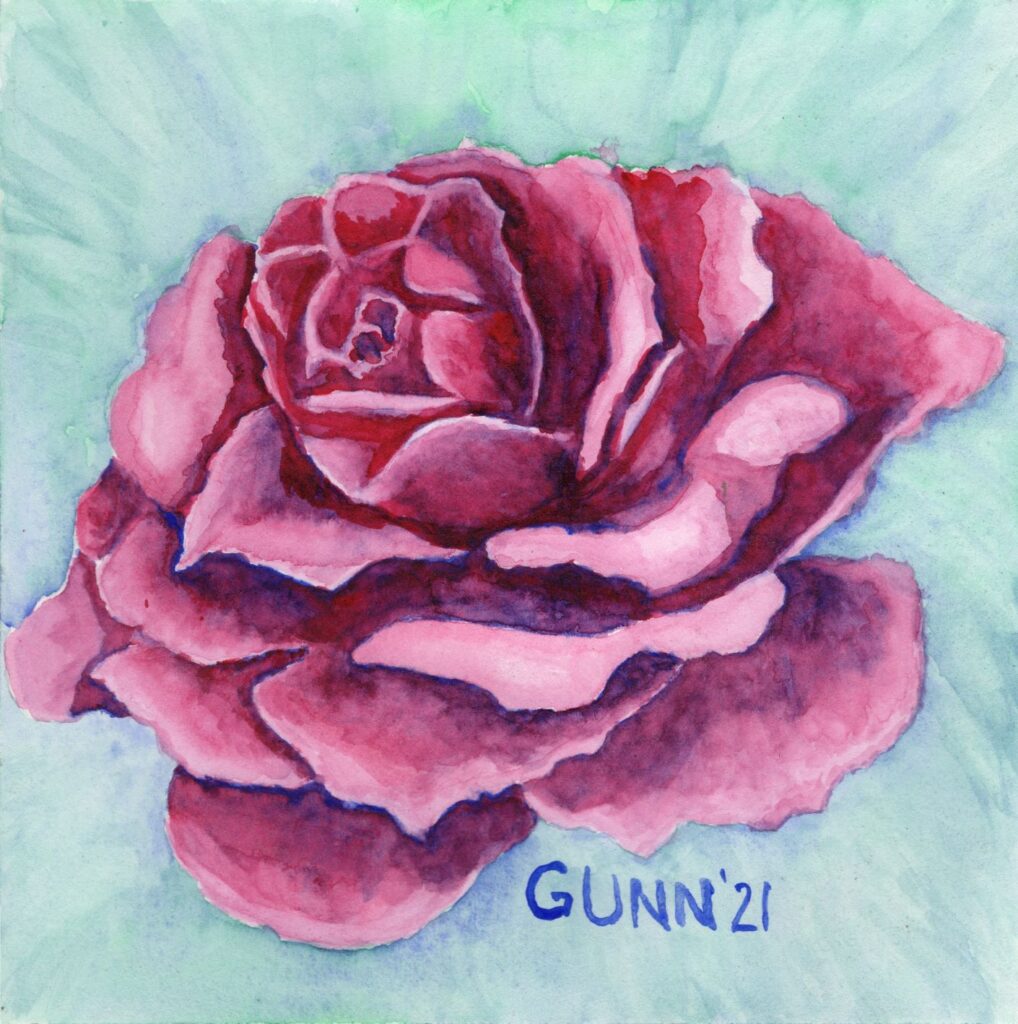 I'm not really sold on this small of a painting. Along with the issues of finding a frame in this size, it just feels so small. Maybe it's because I spent an entire semester working on an 18 by 24 inch sketch pad, or maybe I just feel an urge to work larger. Either way, I will likely not be tearing through this small watercolor block just because it really does feel tiny to me.