I felt motivated to paint today, and this painting of a red admiral butterfly has actually been on my easel for a few weeks without progress. I originally picked out the subject and reference photo back in November for the red challenge that I didn't finish. In fact, I had even done up an acrylic sketch on paper. You can even get a print of the sketch, though once I complete the final painting and scan it in, I will be replacing the image that is there now.
I did it quickly, and in the evening after running errands around the county and was tired and my back hurt … yet when my friend Keashia saw it, she immediately said I needed to do it again "for reals." I didn't get around to that until last month, and am not setting any speed-painting records on it, but today I've managed to make it look like I want it to look.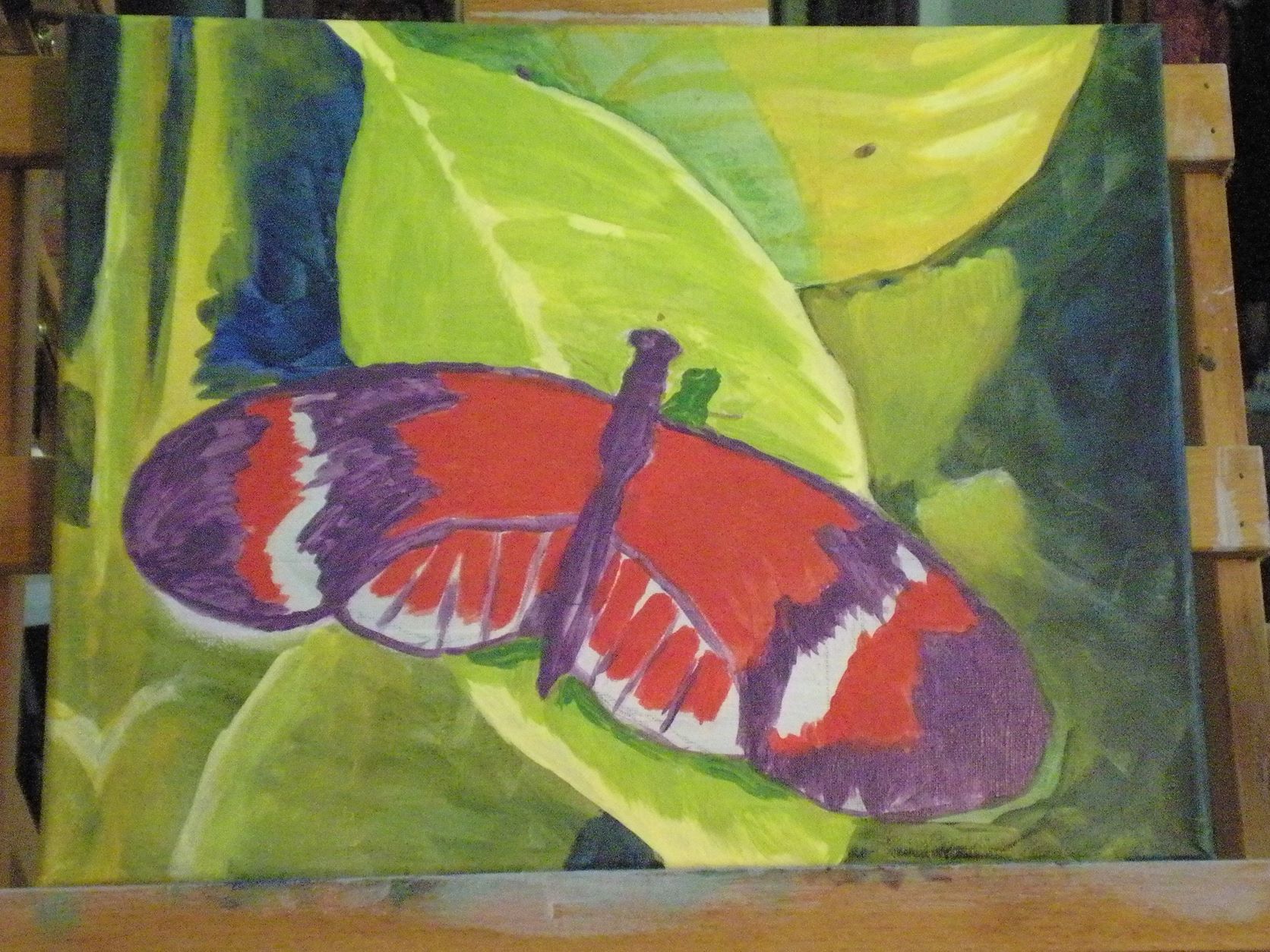 Yes, that is purple where I will eventually be painting black (maybe). I have two sampler sets of Golden brand Open acrylic, which is their slow-drying formula made for the en plein aire painters, but right now I am using the quick-dry acrylics to get the undertones down. I don't have actual black in the Golden Open sets, but I do have a very traditional work-around: ultramarine blue and burnt umber, along with a convenience mixture they call sap green which I am using in the background of the piece.
The red admiral butterfly
When I looked up the red admiral butterfly, all the sources said I ought to have seen this pretty and eye-catching bug at least over the winter season, as Florida is very much in their habitat range. Alas, I have yet to catch a glimpse of one, though we have plenty of swallowtails and sulfurs fluttering across and around the property. I'll be painting those as well in the future.