Circling back to the black and white art challenge, this piece was the fifth one I drew, although it will technically be the last I post of this series, as I will explain in another post. I actually made this drawing of two calla lilies before I did the single Calla Lily, and I was pleased enough with this piece to do the other. Like the others in this series, the reference photo used is color, but has enough contrast in values to make for a nice monochrome picture. Like the previous calla lily I posted, I am thinking of doing this one in color with paints, though I am still trying to decide between using acrylic versus oil paint.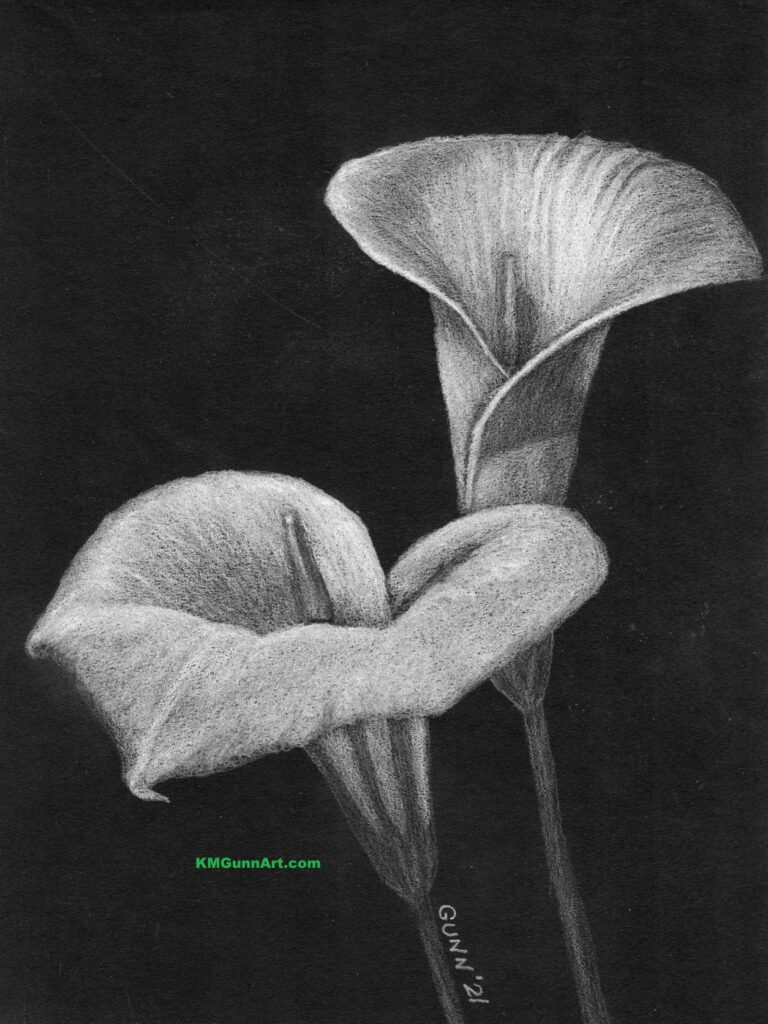 Just like all the others in this series, I used 9 by 12 inch black paper and two different brands of white colored pencil. If you are interested in purchasing the original, you can arrange the sale privately or buy through Daily Paintworks' website. I do offer shipping, which is extra, but I will pack it to minimize potential for damage. Like the other drawings in the white-on-black series, I can add color for additional cost (for an example, see my Christmas Candle post).
If you prefer to have a print either smaller or larger than the 9×12 inch original, check out your options at my Pixels store. For this picture printed on apparel or accessories, browse my RedBubble store.
I still have one more image in this series, although I have replaced the original black and white photograph with an acrylic painting. That post will be next!