Do y'all remember my frame giveaway on Facebook back in December? Or maybe you are a recent subscriber and missed it. I am doing it again for the month of June! Yes indeed, I will be giving away a frame and the winner gets to choose the subject for the artwork to go in it. I can already say I will be doing the winning painting in acrylic.
White carnation charcoal drawing
Now that I have an example, and a bit of experience doing this, it ought to go more smoothly this time around. A lady named Dorothy won the first frame giveaway, and I found out after the fact she is my friend Keashia's aunt. She originally wanted me to draw her portrait, but when I realized I am still too rusty to pull that off to my satisfaction, I asked what her favorite flower is and was told a carnation. I decided to do it up in black charcoal (because I had not yet bought the colored charcoal) so that meant a white carnation. I couldn't find a reference photo I liked that featured a white carnation, so I ended up using a photo of a light pink one, which didn't make any difference since I was working in black on white. The framed drawing: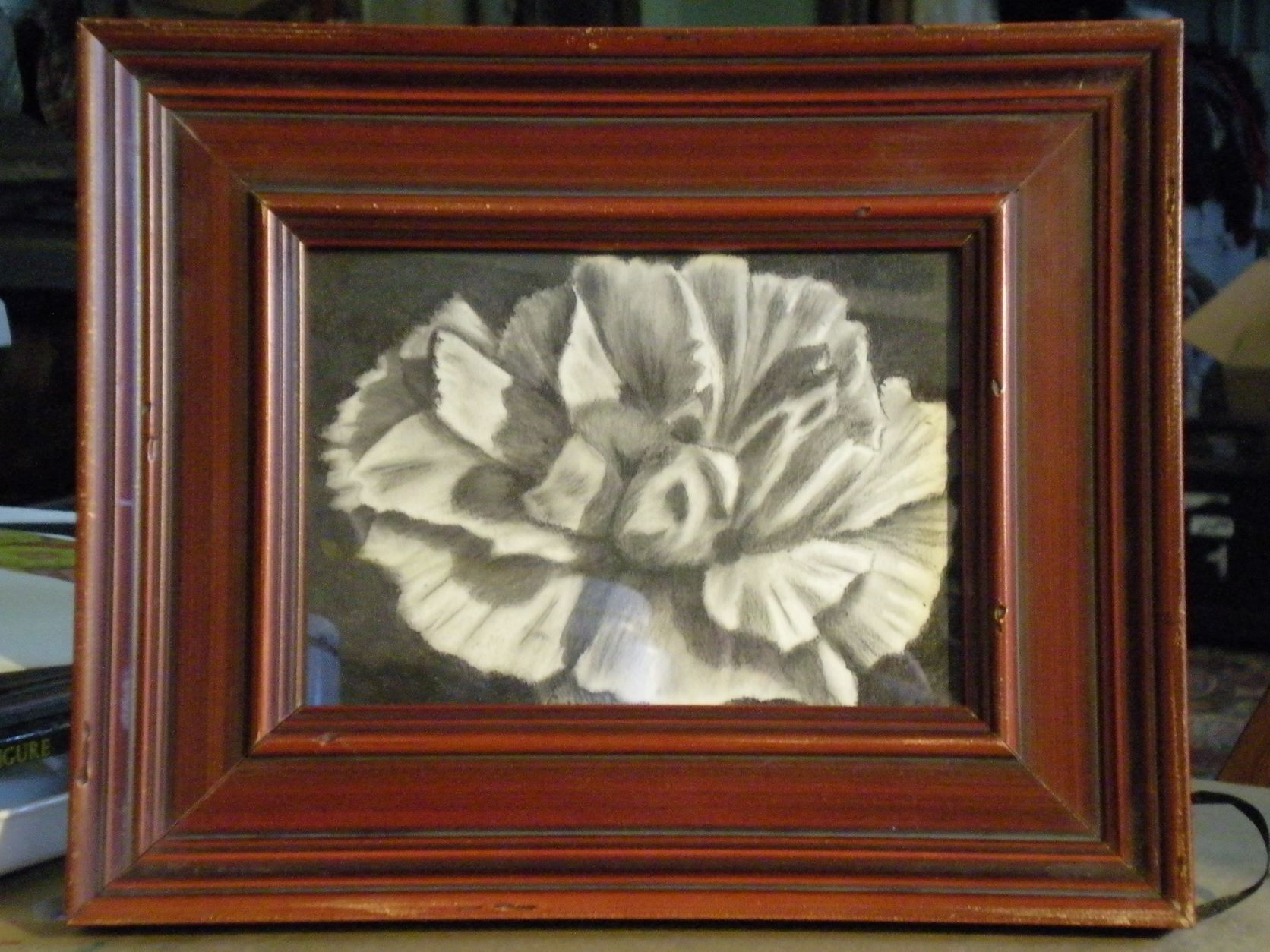 There is no original available, as I passed the framed drawing on to Keashia to give to Dorothy since I was in the middle of bottling goat kids. Keashia says Dorothy loves it.
Art print information
I did scan it and upload it to my Pixels shop if any of y'all would like prints. I didn't upload it to RedBubble because I don't think my black and white work looks as good there. (If you leave me a comment saying you think otherwise, I will set that up for you though.)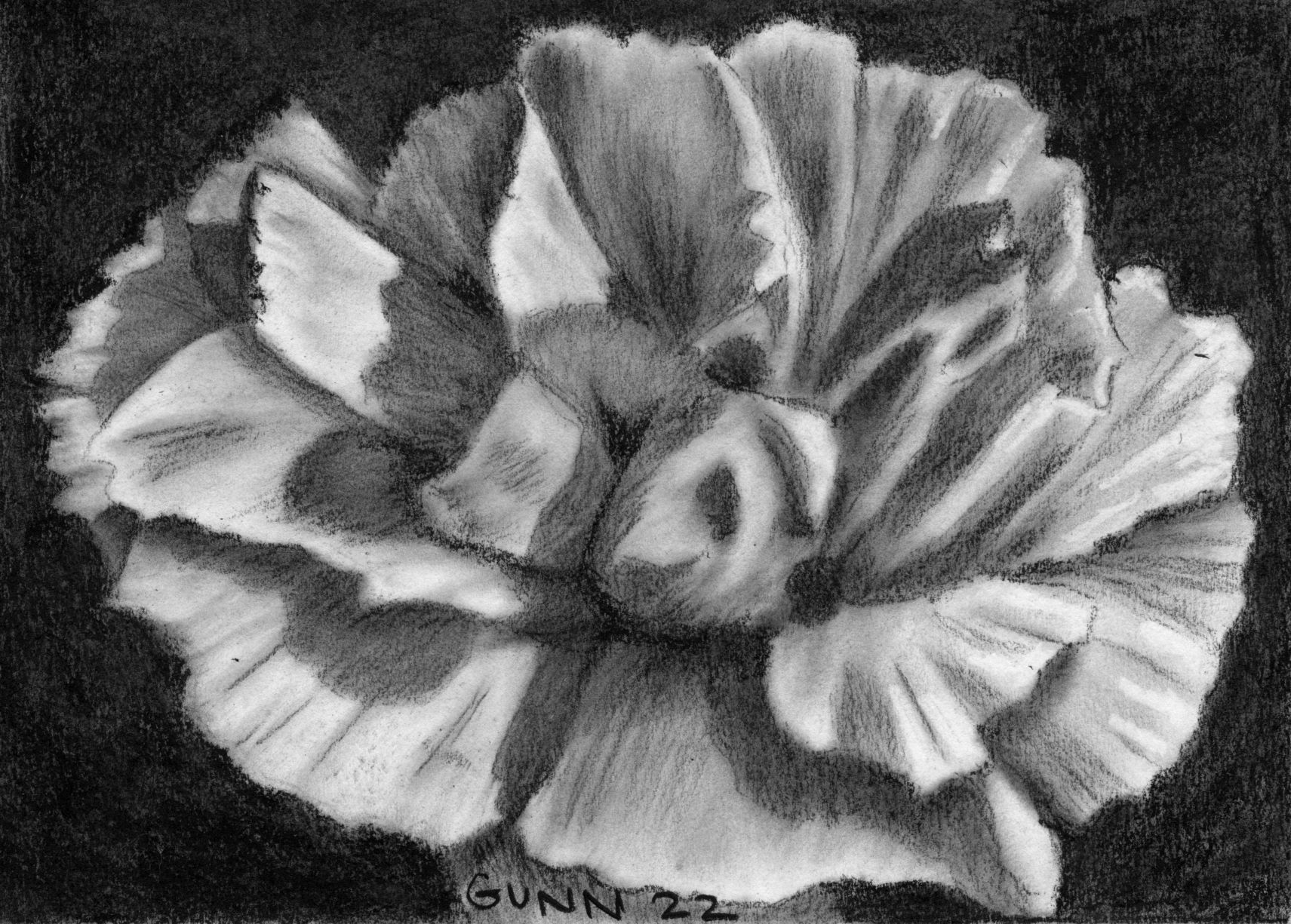 Meanwhile, those of you on Facebook will need to follow my art page there and then check after the first of the month if FB doesn't show you the announcement post (because sometimes they don't). I will pin the giveaway post to the top of the page for the month, which will contain the instructions. For those who do not use Facebook, or have abandoned FB, I will think of something for here on the blog for September, so be sure to subscribe if you are interested in that.
Finally, just a quick link to my previous charcoal artwork round-up post.