So when I posted on Friday, apparently some of y'all expected to see a snapshot or two of my new goat, and two even left comments saying about as much (though politely phrased). When I read the second one Saturday morning, I decided to go through some quick photos hubby had taken with his phone of our new girl, whom I have named Capri. While looking through the folder on my PC, hubby calls me on the phone to inform me I need to bring a towel out to the goat pen because, "You have a new baby out here."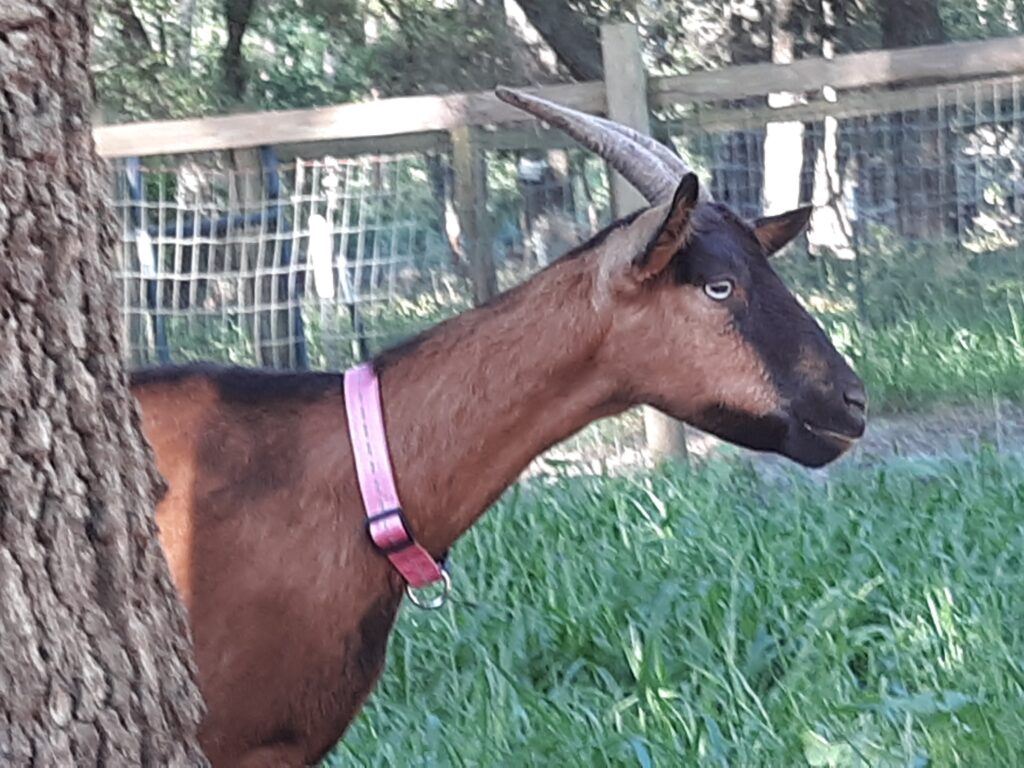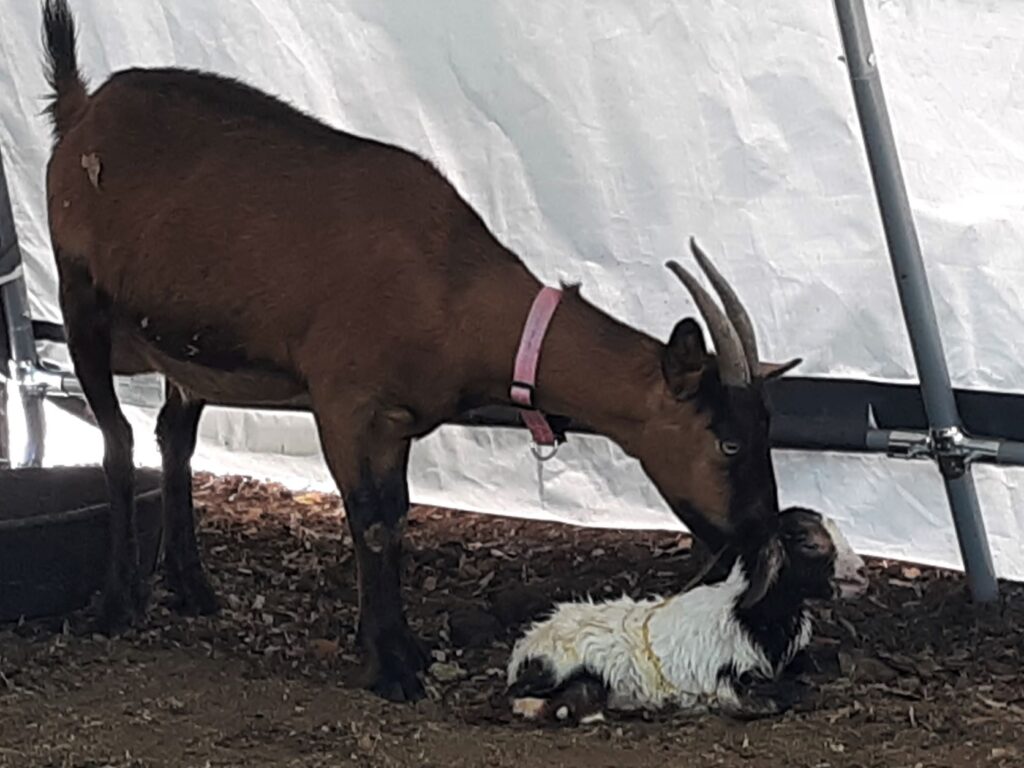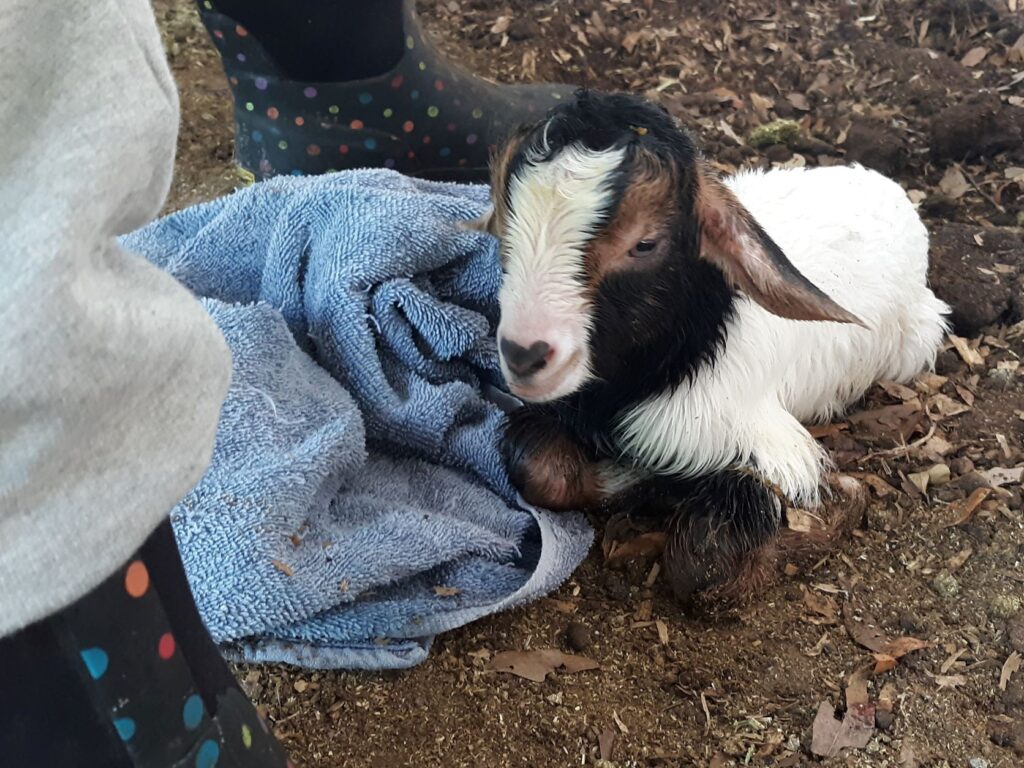 And that kicked off a couple days of the two of us (nonphotographer types, one each) attempting to get decent photos of the new goat kid and his mama, who was not handled much at her previous home and is therefore skittish and jumpy. This is the best I can get at present: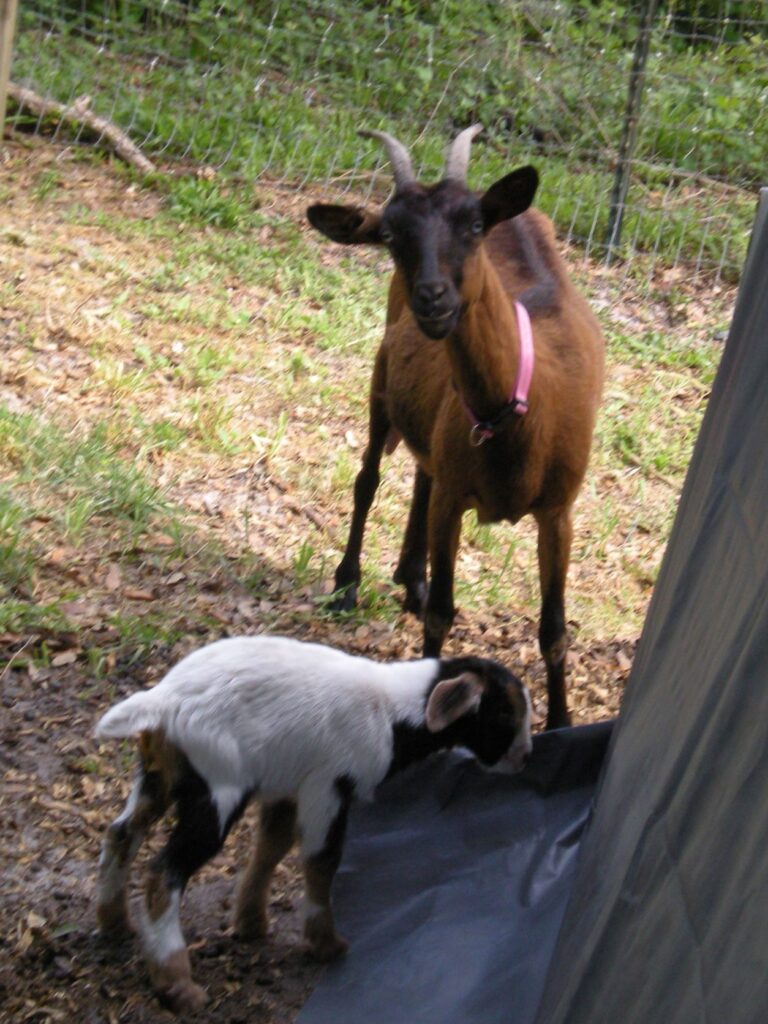 I am sure y'all remember when the triplets were born in mid-February. Well, we kept the boy to be our junior herd sire (because his sire is ten this spring) and call him Pepe. Later this summer, we will start using his full name, Pepe Le Pew. He has certainly grown.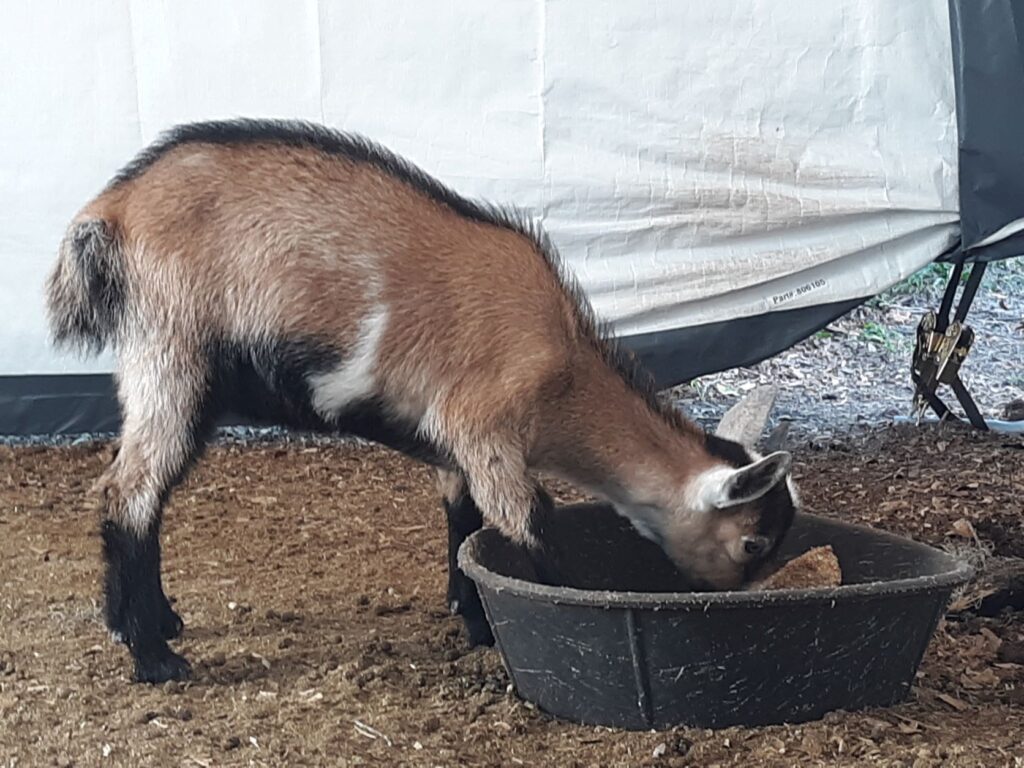 Hope you enjoy these snapshots.